Please join us along with Shaykh Alaeddin El-Bakri, Imam Tahir Anwar, and Baraka Blue on April 28th for a very special evening dedicated to joining our community for the common vision of educating our children.  It has taken a village to accomplish our dream of obtaining a permanent property for the school, and we are most grateful to everyone who has helped us to achieve that milestone. Now that we have a home for the school, we seek to continually build our school and strengthen our programming in our new environment. Please come and lend your support to the creation of a beautiful new place for the flourishing of the minds and hearts of our children and community.
---
IT TAKES A VILLAGE
Education as a Community Imperative
Sunday, April 28, 2019 5:00 pm
with
SHAYKH ALAEDDIN EL-BAKRI (WVMA)
IMAM TAHIR ANWAR (Zaytuna College)
BARAKA BLUE (Poet)
along with a presentations by Northstar students
at the San Ramon Marriott, 2600 Bishop Dr, San Ramon, CA 94583 (Map)
---
DETAILS:
Tickets: $45, dinner included ($55 at the door)
Pre-registered childcare available (ages 3-10): $20 per child
Program includes dinner, performance by students, presentation of the Praised One Poetry awards, keynote addresses by Imam Tahir Anwar and Shaykh Alaeddin El Bakri, and poetry from Baraka Blue.
Full table premium reservation (10 seats) available for $450.
Sorry, online registration has been closed. Please email michelle@northstarschool.org for questions.
SHAYKH ALAEDDIN EL-BAKRI

Shaykh Alaeddin Al Bakri began his study of Islam at a young age in North Africa and continued his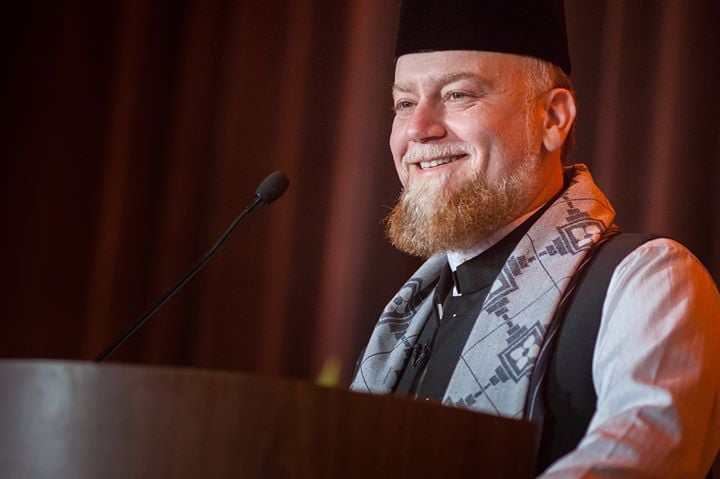 education in the Islamic sciences in Jordan, learning from predominant scholars in the Muslim world. He has served the Muslim community in the United States in numerous capacities: serving as Imam at several Islamic centers and establishing full-time and weekend Islamic schools. He has also served as a founding board member of IMAN (Inner City Muslim Action Network) in Chicago, as a book editor for IQRA and also is an advisory board member in many Islamic organizations. Having been trained in both the Islamic sciences and secular education, Shaykh Alaeddin has the ability to appeal to various audiences on his main focus of helping Muslims develop a deep understanding of the self, life and faith. He currently serves as Khateeb at Saratoga Masjid.
IMAM TAHIR ANWAR

Imam Tahir Anwar is an American Muslim scholar and preacher. Born in London, England, he has lived in the San Francisco Bay Area since 1983. After completing his religious studies, Imam Tahir has served the Bay Area Muslim community since 2000. He also teaches Islamic Law at the renowned Zaytuna College, America's first Muslim liberal arts college located in Berkeley, CA. In addition, he is the founding board member of Averroes High School, the Bay Area's first Muslim high school. He is currently the chairman of the board of NISA, North-American Islamic Shelter for the Abused, an organization that works towards alleviating issues related to domestic violence. He has a passion for community service. He served on the Human Rights Commission for the City of San Jose for over 5 years and on the Human Relations Commission for the County of Santa Clara for one year. He also leads a group for Hajj each year.
BARAKA BLUE

Baraka Blue is a highly acclaimed rapper and poet hailing from Seattle and based in Oakland, California. He has performed all over North America as well as the Middle East, Africa, Asia, and Europe. He is highly decorated within the global artist community for his original synthesis of spoken word poetry with the tradition of mystical poets such as Rumi and Hafiz. His most recent book of poetry is entitled 'Reedbed Diaspora'. In addition to performances, he has taught classes and led creative writing workshops internationally. His sophomore album, 'Majunun's Lost Memoirs' can be heard in cafes and concert halls all around the globe.
Help spread the word!
* Send this page to others
* Share the event on Facebook!

For more info: email events@northstarschool.org, or call 510-397-1501